In Vitro ADME Assays With Customized Options, Rapid Turnaround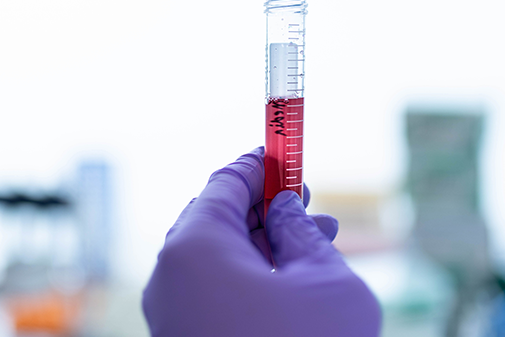 In vitro ADME assays are used to profile the pharmacokinetic properties of a drug candidate, providing essential insight into the metabolism and potential interactions of new drug compounds. ADME helps identify Absorption, Distribution, Metabolism and Excretion as a key part of Drug Metabolism and Pharmacokinetics, also known as DMPK.
With drug development costs continuing to rise, this testing is vital. In vitro assays in the hit-to-lead and lead optimization phases can reduce failure rates by providing accurate information on ADME, potential drug-drug interactions, and unforeseen toxicities.
LifeNet Health LifeSciences offers customized research solutions, with options for high-throughput screening to rapidly evaluate large numbers of compounds. We are committed to high scientific quality and timely turnaround. Our expertise includes nanoparticles and oligonucleotide molecules.
Our Process Sets Us Apart From Other Laboratories
Consultation – We partner with you to determine the best approach, offering customized study plans that draw from our 60-plus years of combined in vitro testing experience. We may recommend utilizing more than one assay when performing a thorough cytotoxicity screening.
Assay Development – We develop and validate your customized assay using many different cell models, with an emphasis on all-human primary cells and biospecimens to simulate in vivo conditions, which provides more relevant, reliable results than traditional testing methods. This is part of our commitment to advancing alternative methods to support organizations in moving away from traditional animal-based models.
Data Analysis – We provide expert data analysis, including offering adaptable options when needed based on early results.
Results Review – Our clear, concise reports bring simplicity to your biggest data challenges, putting your organization in the best position for regulatory reviews. We may suggest follow-up studies to further your organization's research goals.
Tests We Offer
Caco-2 Permeability (Unidirectional and Bidirectional)
CYP Inhibition
CYP Induction
Metabolic Stability
Metabolite Identification
Transporter interactions
Plasma Protein Binding
Blood partitioning
Expert Regulatory Guidance
We offer guidance interpreting data in preparation for regulatory reviews. Our regulatory expertise includes:
FDA
Health Canada
European Medicines Agency (EMA)
Additional LifeNet Health LifeSciences Resources