Image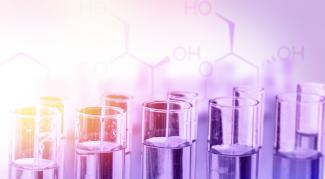 An important part of medical device safety is to understand potential adverse effects on cells.  The International Organization for Standardization 10993-5 presents several in vitro cell-based tests for understanding acute cytotoxicity of extractables from medical device materials.
Cytotoxicity is evaluated following the 10993-5 guidelines. Three evaluation approaches can be applied.  The first approach is extracting the device material and then exposing cells to the extracted substances. The second approach is direct cytotoxicity testing, which can be done if the device material can be placed directly onto cells without causing damage. The final approach is indirect testing, which can be done by placing the device material onto a cushioning layer above the cells. An agar overlay is often used to protect the cells from direct damage by the device. 

The figure below shows diagrammatically the extract test (A), direct contact test (B) and options for the indirect contact test (C and D). The effects of the various test setups on cell health are evaluated qualitatively by microscopy and quantitatively by the neutral red or MTT assays. The final analysis compares the test device results to those from the positive and negative controls. The test selected is determined by the device material, and its intended use and guidelines are provided in the ISO test guidelines.
Biocompatibility Assay Approaches