Image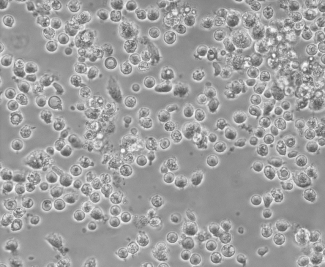 Body
Primary Human Kupffer Cells
Kupffer cells, the resident macrophages of the liver, are the largest population of tissue macrophages in the body. Distributed along the sinusoids of the liver, they play roles in both host defense and tissue homeostasis.
LifeSciences' Kupffer cells are isolated from whole liver tissue immediately after enzymatic dissociation and enriched prior to cryopreservation.
Fueling Research Studies
Our Kupffer cells were a key part of this research study in Frontiers in Immunology: Cholesterol-Induced M4-Like Macrophages Recruit Neutrophils and Induce NETosis. Click here.
Comprehensive donor medical and social history provided
Histopathology report includes Non-Alcoholic Fatty Liver Disease (NAFLD) activity score (NAS) along with H&E and Trichrome stained images
Donor-matched cells and tissue samples
Cells from healthy and diseased tissue
Detailed protocols and media recommendations provided
Access to technical expertise and guidance from LifeSciences' team of scientists
Viability ≥70%
Yield ≥0.5 X 106 cells/vial
Cytokine induction by lipopolysaccharide (LPS) stimulation
Histopathology assessment of tissue of origin by board-certified pathologist; NAS* and fibrosis stage** provided
Vials of cryopreserved cells shipped and stored at ≤-135°C
*NAFLD (Non-Alcoholic Fatty Liver Disease) score (NAS) was assigned according to the standards of the NASH CRN Scoring System (Hepatology 41: 1313-1321, 2005).
**Inflammation and fibrosis were assessed using standard Batts-Ludwig scoring methodology (Scale, 0-4, American Journal of Surgical Pathology 19: 1409-1417, 1995).
Primary Human Kupffer Cells are suitable for multiple applications, including:
Target identification
Lead candidate screening
Preclinical screening and testing
Liver disease modeling, including Non-Alcoholic Steatohepatitis (NASH)
Organotypic culture models – Co-cultures, 3D models
Cell-cell signaling
Mechanistic studies of Drug-Induced Liver Injury (DILI)
Phagocytosis and inducible cytokine response to pro-inflammatory stimuli such as  lipopolysaccharide (LPS) are key functional features of Kupffer cells, a feature that is maintained post isolation.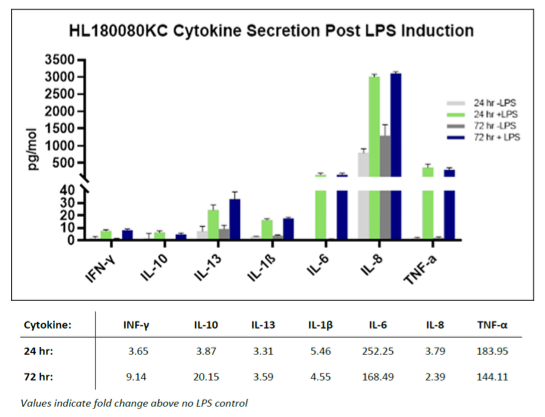 Comprehensive Portfolio of Liver Cells