All-Human Hepatic Triculture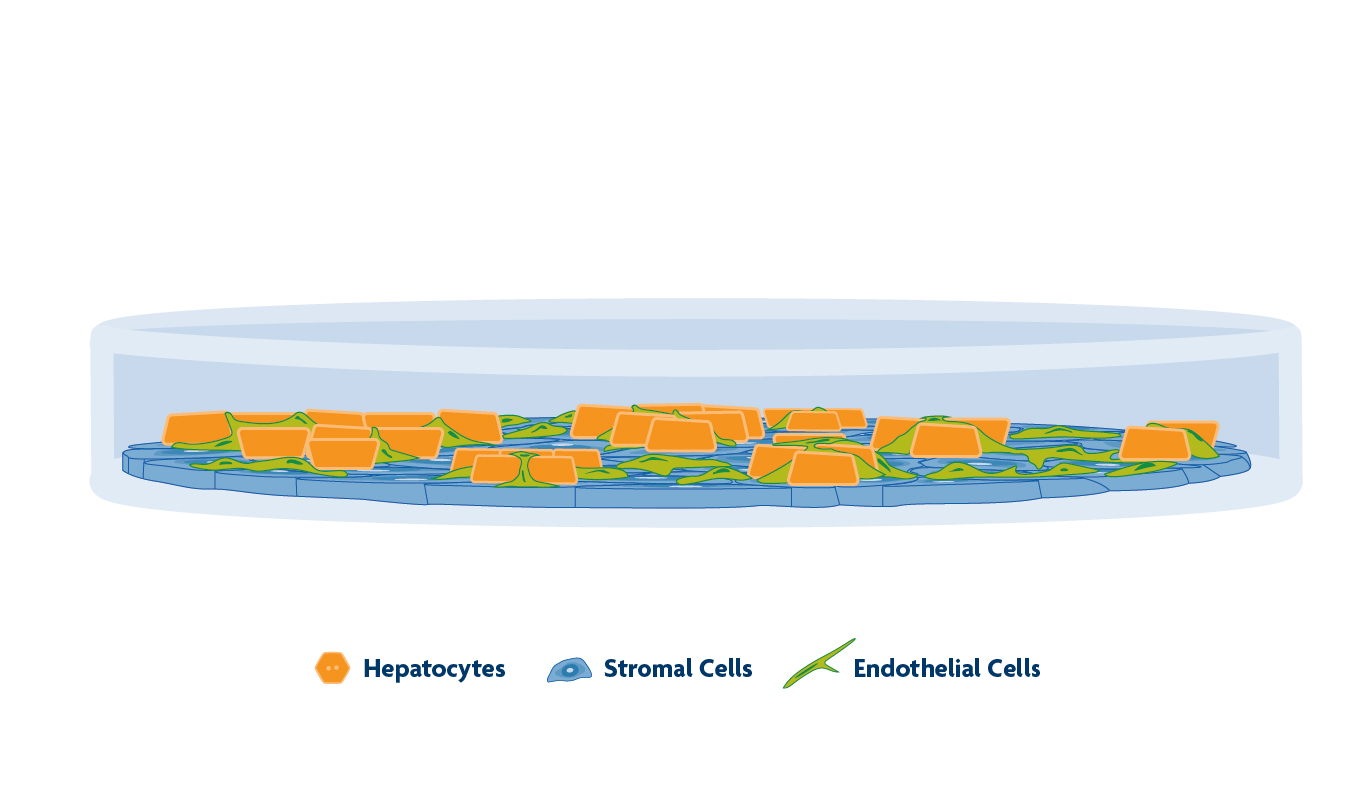 LifeNet Health LifeSciences' All-human Hepatic Triculture System is currently in product development. This in vitro assay system is comprised entirely of primary human cells: hepatocytes, endothelial, and stromal cells from donated human tissues. This system extends the viability, functionality, and metabolic capacity of primary human hepatocytes for at least four weeks. The cell populations are cultured collectively and allowed to self-assemble into hepatocyte cords, representative of native tissue. The extended culture period and physiological relevance makes the triculture system an ideal platform for drug discovery and development applications that require prolonged or repeated chemical exposures.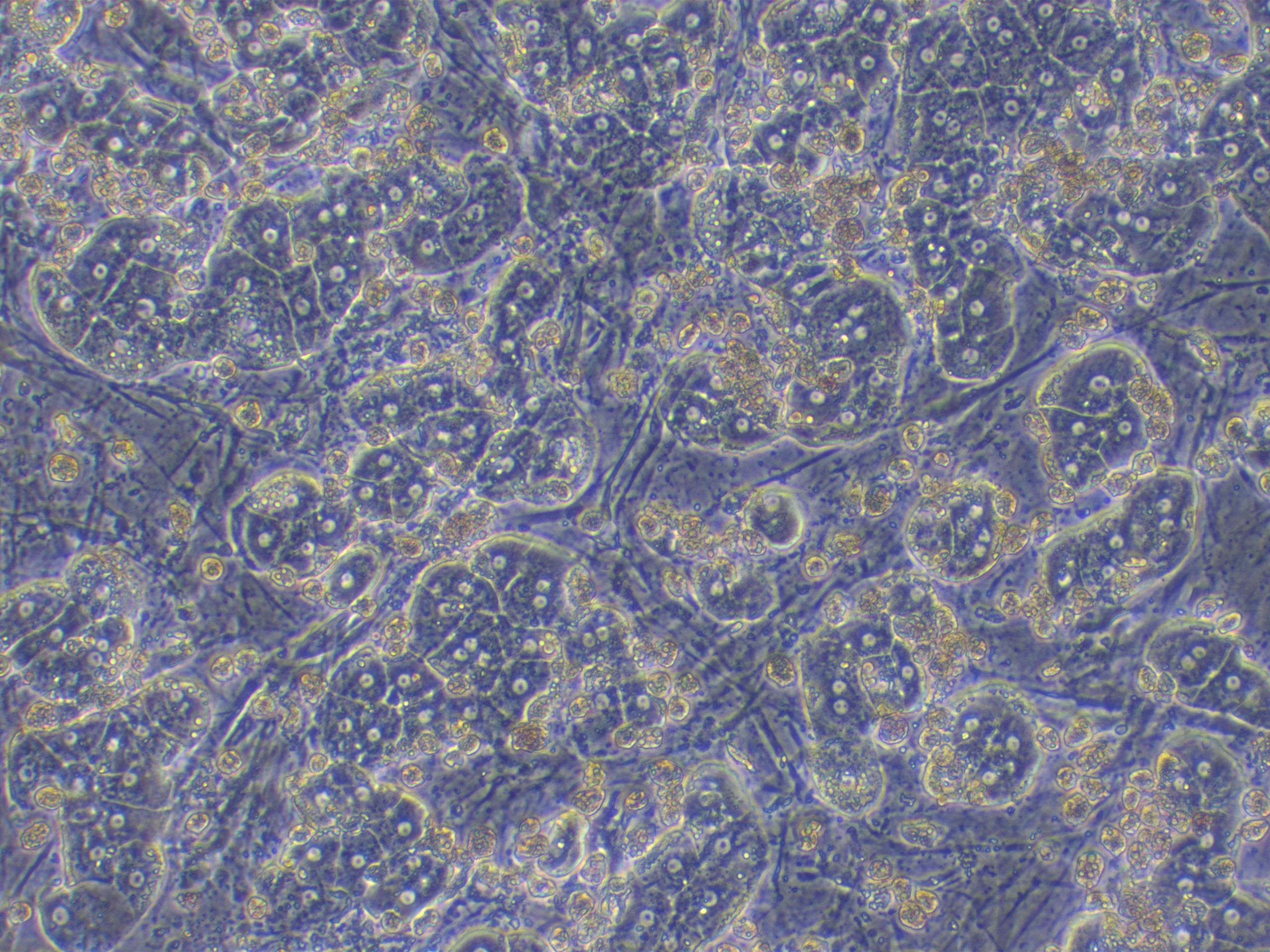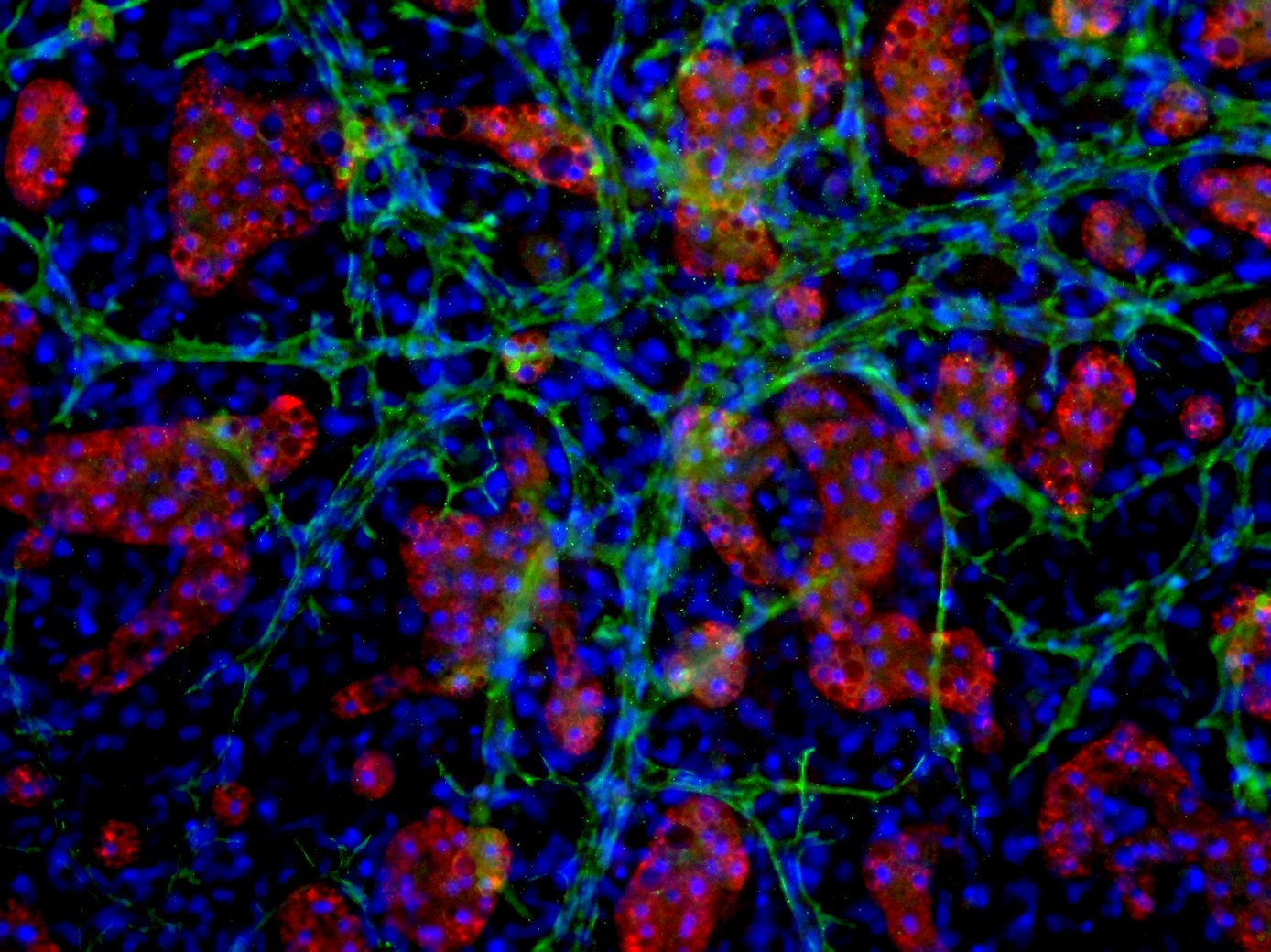 The triculture system mimics the microarchitecture of the human liver. A) Confocal microscopy, B) Staining for different cell types – hepatocytes (red staining depicts albumin), stromal cells (depicted by only blue stain [DAPI] for nuclei), and endothelial cells (green staining with CD31)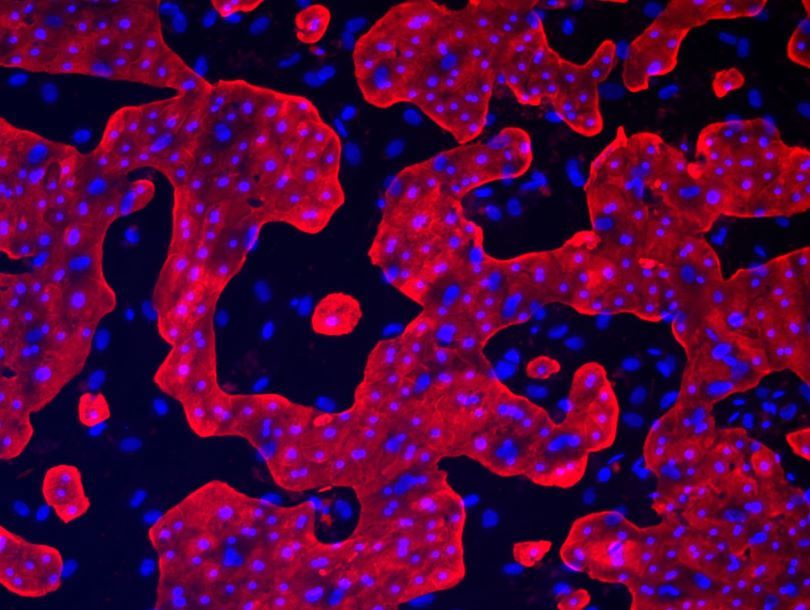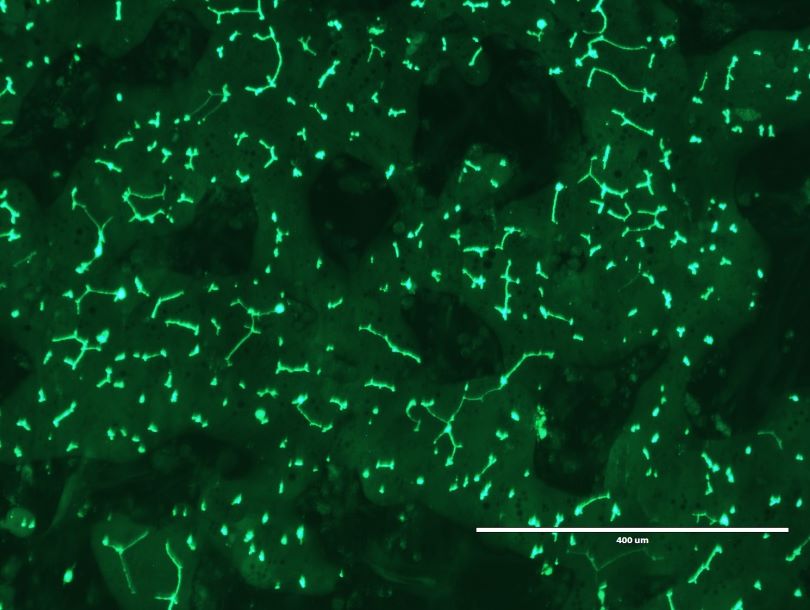 Triculture system showing A) hepatocyte colonies (red: CK-18 and blue: DAPI) and B) bile canaliculi formation at 100X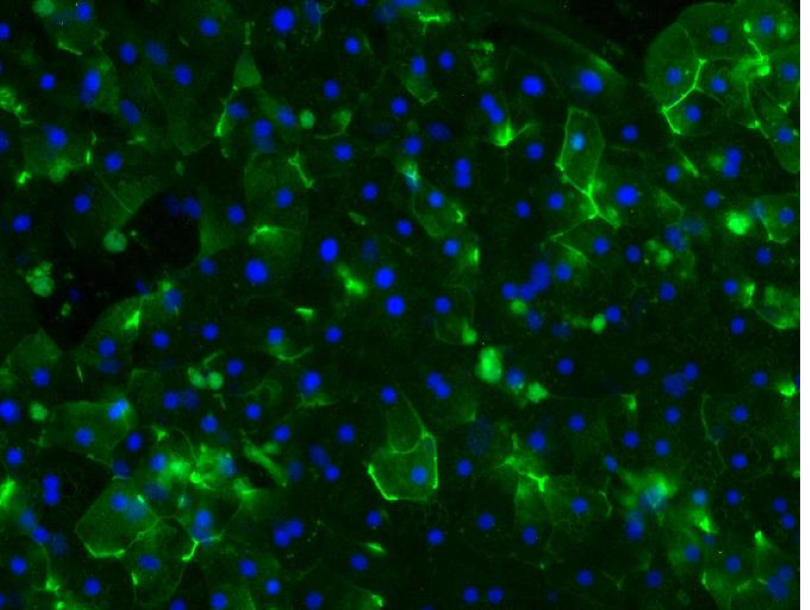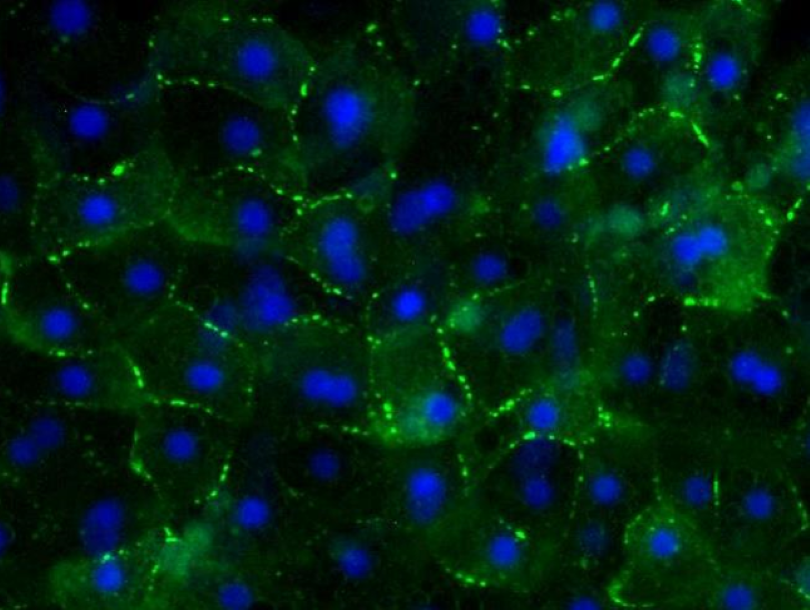 The junctional complexes resemble in vivo microarchitecture and cell polarity in the triculture system. A) tight junctions marker ZO-1 and B) gap junction marker Cx-32
Work with us. Interested in taking your research to a new level of precision with the Hepatocyte Tri-Culture Model? Please inquire about this model using our More Info page.