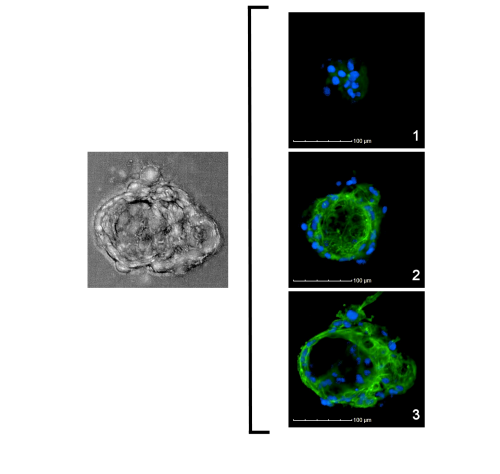 Donor LNH1722161: Confocal series of a 3D thyroid microtissue
LifeNet Health LifeSciences is currently co-developing a 3D Thyroid Microtissue, using primary human thyrocytes. Primary human thyrocytes are prepared with the US Environmental Protection Agency from donated human tissue and can be adapted to either 2D or 3D culture formats.
Left image description: Confocal microscopic image of 3D microtissue.
Right image description: Panels 1-3 visualizing the follicle-like morphology of a single microtissue with stains for nuclei (blue) and F-actin (green).
Photo Credit: US Environmental Protection Agency